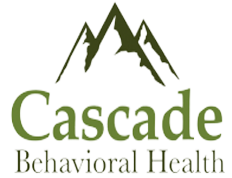 Cascade Behavioral Health
Services and resources available
Adult Psychiatry
Gero Psychiatry
Detox
Inpatient & Outpatient
Eastgate Public Health
Services and resources available
Primary Care (pediatrics/adult and VM Residency Program)
Integrated Behavioral Health (IBH) Program Services
Family Planning Services
Dental
First Steps (Infant case management and home visiting)
WIC
Target population
Babies, infants, pregnant moms, teens, homeless and other vulnerable populations.
Mission
Building healthy people and healthy communities while reducing health disparities.
Vision
To assure health and human services are available to the most vulnerable people in King County.

Eating Recovery Center
Services and resources available
Services: Psychiatric, psychological, medical and nutritional care at three levels of care for eating disorders and co-morbid conditions including mood disorders, personality disorders, substance abuse, activity disorders and trauma. We offer expert assessment and referral to all who inquire about our treatment programs as a community service. For those clinically appropriate for our programs, we provide expert assessment, treatment, discharge planning and follow up along the full continuum of care.
Resources: 24 hour residential care with continuous nursing care; 7 day, 11 hour daily partial hospitalization program; 11 hour per week intensive outpatient program, easy transfer to inpatient eating disorders care when needed at partner program in Denver, CO.
Target population
Males and females, ages 13 and older, experiencing anorexia nervosa, bulimia nervosa, binge eating disorder, avoidant or restrictive feeding and intake disorder (ARFID) and the large group of other eating problems in the eating disorders not otherwise specified diagnostic category. Specific expertise in family centered care has us targeting families of adolescents and young adults with eating disorders, although family therapies are integrated into treatment for most all patients unless contraindicated.
Mission
We offer healing and hope for a lasting recovery to individuals and families suffering with an eating disorder. Utilizing a full continuum of care, we provide expert behavioral health and medical treatment in an environment of compassion, competence, collaboration and integrity.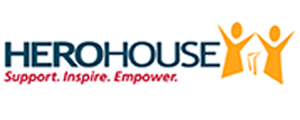 HERO House
Services and resources available
Employment Services
Education & Advocacy Services
Recovery using a psycho-social model of rehabilitation
Target population
Adults 18+ living with mental illness
Mission
To provide rehabilitation and employment programs for adults living with mental illness. These services facilitate their recovery through increased Hope, greater Empowerment, meaningful Relationships, and abundant Opportunities.
Vision
To provide a safe and supportive environment for adults living with mental illness in their path for recovery through work.
International Community Health Services (ICHS)
Services and resources available
Primary Care
Behavioral Health Services
Target population
ICHS primary care patients
Mission
ICHS provides culturally and linguistically appropriate health services to improve the health of Asian Pacific Islanders and the broader community.
Vision
Healthy people, strong families, vibrant communities.

Lakeside-Milam Recovery Center
Services and resources available
Detox
Residential
IOP
Outpatient and interventions services for adolescents and adults
Target population
Chemically dependent adolescents and adults
Mission
We are in the business of helping people to heal their lives from the destruction of the disease of addiction. We believe that addiction is a primary physiological illness, progressive in nature and terminal if left untreated. We act with the certainty that our every contact with a practicing addict may be that addict's last, best chance at recovery, and that every crisis is an opportunity to bring an addict into recovery. We commit ourselves, as our first priority, to the patient in treatment. Next, in the certain knowledge that we can help, we commit ourselves to finding and attracting the alcoholic and addict who still suffers. We recognize that key to our continued success are our ability to reach the addict in need and our willingness to take immediate action to help.
Vision
To provide the finest addiction treatment services available.

NAMI Eastside
Services and resources available
Education, Support and Resources
Target population
All of the Eastside and surrounding areas
Mission
To improve the quality of life of all those affected by mental illness through advocacy, education and support.
Vision
To educate so that stigma no longer is a barrier.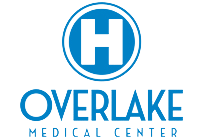 Overlake Medical Center
Services and resources available
ED Crisis Assessment Services: 24/7 Social Work coverage to address psychiatric assessment, interventions and referral.
Adult Inpatient Hospitalization Program: 14 bed multidisciplinary crisis stabilization unit.
Inpatient Medical, Surgical, Psychiatric Consultation: Provision of psychiatric consultation seven days per week.
Adult Day Hospital Program: Outpatient alternative to inpatient hospitalization with treatment six hours per day, five days per week with 5-7 day length of stay.
Contractual relationship with Evergreen Health.
Adult outpatient psychiatric therapy: Comprehensive evaluation and follow up medicine management appointments with psychiatrists.
Electroconvulsive Therapy
Specialty School: A unique program coordinated with school districts, community service providers, families and others to meet the special needs of students in grades one through 12.
Community education seminars
Integration into select primary care clinics.
Target population
Overlake's psychiatric team specializes in behavioral health services for geriatrics and adults, and includes:

Psychiatrists & Psychiatric registered nurses
Masters-level social workers
Certified therapeutic recreation specialists
Mental Health Specialists
Registered Dietitians
PT/OT/Speech Therapy
Mission
To Provide Medical Excellence Every Day.
Vision
To provide exceptional quality and compassionate care to every life we touch.
Psychiatric Services at Overlake Medical Center is based on the belief that patients, seeking treatment for psychiatric illnesses, will have elective choices within a continuum of behavioral health services which provide for intensive psychiatric treatment needs while minimizing disruption to major role functioning. This continuum of psychiatric services shall ensure that all patients' individuality is treated with dignity and respect by using the most appropriate and least restrictive treatment methods available based on specific measureable goals, interventions and outcomes.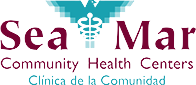 Sea Mar Behavioral Health
Services and resources available
Outpatient Mental Health Recovery Services for adults, individuals, families, couples, groups and children (birth through age 20)
School-based therapy in Bellevue and Northshore School Districts
Care management
Target population
Children, adults, pregnant mothers, Latino and marginalized populations.
Medicaid, private insurance and sliding scale fee available.
Mission
Sea Mar Community Health Center is a community-based organization dedicated to providing quality, comprehensive health, human health and housing services to diverse communities, specializing in service to Latinos.
Vision
Providing a continuity of care through an interdisciplinary approach that meets the needs of our communities.
Seattle Children's Hospital
Services and resources available
Partnership Access Line
Inpatient & Outpatient psychiatric and behavioral health services for children ages 1-18.
Consult and liaison service for medical admission
Pediatric psychology
Target population
Children ages 1-18 with co-morbid medical issues
Areas of excellence:

Mood & anxiety
Attention & behavior
Autism & pediatric psychology

Sub-specialties:

Deaf & hard of hearing
Adolescents with substance abuse
Gender evaluation
Mission
We believe all children have unique needs and should grow up without injury or illness. With the support of the community and through our spirit of inquiry, we will prevent, treat and eliminate pediatric disease.
Vision
We will be the best children's hospital.
We will provide patients and their families' excellent care with compassion and respect.
We will provide superior, accessible, cost-effective service.
We will attract and retain the best talent at all levels of the organization.
We will be one of the top five pediatric research institutions.
We will be the nation's premier pedantic educators.
We will achieve worldwide prominence by integrating patient care, research, education and advocacy.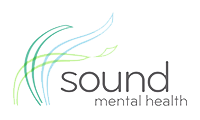 Sound Mental Health
Services and resources available
To ensure that our care is delivered to the highest standards possible, Sound Mental Health undergoes rigorous state, county and national accreditation. In 2008, Sound Mental Health was accredited by the Commission on Accreditation of Rehabilitation Facilities (CARF), an independent, non-profit accreditor of human service providers.
Sound Mental Health's diverse programs include: housing services; military and veteran's programs; criminal justice and re-entry services; employment programs; chemical dependency programs, developmentally disabled services; middle school support programs; grief and loss counseling; therapeutic and foster care services, individual, group and family counseling and much more.
State-certified chemical dependency provider; contracted and certified vendor for the King County Mental Health Plan (KCMHP); contracted and certified vendor for the King County Chemical Dependency Treatment Services; state certified and contracted as a Department of Vocational Rehabilitation vendor and state licensed and contracted as a child placing agency and foster care provider.
Sound Mental Health employs a multidisciplinary team of chemical dependency professionals and mental health professionals, including social workers, counselors, marriage and family therapists, psychiatrists, psychologists, psychiatric nurse practitioners, nurses and peer leaders. All are state registered, licensed and/or certified.
Our clinical team represents a diverse array of specialties:

Mental Health Professionals
Chemical Dependency Professionals
Early Childhood, Child, Adolescent, Adult and Geriatric Specialists
Ethnic and Cultural Minority Specialists
Sexual Minority Specialists
Deafness/Hard of Hearing Specialists
Developmental Disabilities Specialists
Vocational Counseling Professionals
Medical services are provided by Board-certified adult, adolescent and geriatric psychiatrists; psychiatric nurse practitioners; and physician assistants.
Sound Mental Health holds these credentials, your assurance of quality care.
Target population
Serving more than 15,000 individuals from early childhood to the later years.
Each year Sound Mental Health serves thousands of individuals in King County, from the ages of 2 to 102. Reflecting all races, genders and cultures, our services are tailored to the diverse needs of our community. Some individuals seek only short-term counseling to address emotional, life crisis or relationship problems. Others have developmental disabilities and require specialized services. Still others require more complex, integrated care to address serious mental health, substance abuse or other issues.
Mission
Our mission is to strengthen our community and improve the lives of our clients by delivering excellent health and human services tailored to meet their needs.
Vision
A healthy and safe community that actively promotes recovery and positive lifestyles for people challenged by mental illness and substance abuse.
Values
Deliver recovery oriented services focused on the strengths and resilience of the whole person.
Show respect for individuals and for the cultural diversity of our staff, clients, and the communities we serve.
Encourage healthy life choices and provide a positive environment for our clients, staff and communities.
Partner with clients, customers and communities, working together as a team to achieve common goals, and seek internal and external opportunities for collaboration.
Demonstrate integrity and the highest standards of ethical practice in every aspect of our organization. Be responsible for our actions and obligations, as an organization and as individuals by engaging in open and honest communication, fairness and equitable treatment of everyone with whom we interact.
Cultivate an environment that empowers self-direction, creativity, and courage in response to the needs of clients, staff and the community.
Deliver the highest quality service by continuously improving our services, products and processes, being responsive and improving value to internal and external customers.
Provide leadership and innovation in all services we deliver.